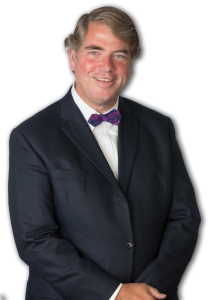 Attorney Edward R. La Rue is a compassionate and dedicated litigator who provides criminal defense for good people in Cleveland. He puts his extensive experience to work in difficult cases involving cutting edge technology and the most complex legal issues at the forefront of criminal law.
No case is too big or too small for Edward. He readily accepts challenges, working with defendants facing a multitude of charges, including sex crimes, drug crimes, federal offenses, fraud, theft, assault, felonies, property crimes, juvenile offenses, traffic offenses, and weapons crimes. He helps clients dealing with substance abuse, mental health problems, and other complicated issues navigate the criminal justice system and works to minimize the future consequences of having been charged with crime.
Edward has valuable experience defending cases on behalf of clients throughout Cleveland. He is particularly passionate about working with the wrongly accused and those who are seeking to change their lives for the better.
He received a bachelor's degree at the University of Michigan, Ann Arbor, Michigan and studied law in Cleveland at Case Western Reserve University Law School. His time working as a prosecutor has given him invaluable insight into how the prosecution builds and presents cases. He uses this knowledge to anticipate and rebut possible strategies used by government lawyers. In addition to his trial-level representation, Mr. La Rue is also skilled with post-conviction appeals and motions for expungement and for judicial release.
It is vitally important that you fight to protect your rights, your freedom and your reputation. A conviction could result in a lengthy prison sentence, hefty fines, irreparable harm to your good name and the sacrifice of career, educational and housing opportunities for years to come.
The offices of Edward R. La Rue, Attorney at Law, offers you years of aggressive advocacy, zealous representation at trial, and the personal contact you need during this difficult time. Mr. La Rue is here to help you fight against any criminal charge in state or federal courts, and he has handled everything from Aggravated Murder to DUI, to drug trafficking, and sex crimes, to Internet crimes.
Education:
Case Western Reserve University
J.D., 1991
Academic Activities: Dunmore Moot Court Competition, Barrister's Club
The University of Michigan
B.A. in English Literature, 1986
Academic Distinction: Dean's List -1985, 1986
Courts Admitted To Practice:
All Courts in the State of Ohio, May 18, 1992
United States District Court: Northern District of Ohio, February 6, 1996; Southern District of Ohio, 2017
United States Court of Appeals, Sixth Circuit, June 15, 2009
United States Supreme Court –2012
Employment:
SHEVCHENKO NATIONAL UNIVERSITY OF KIEV, UKRAINE GUEST LECTURER
Instructor of United States Criminal Procedure and Constitutional Law to advanced law students at the oldest and most prestigious Ukrainian University.
EDWARD R. LA RUE – ATTORNEY AT LAW
Sole Practitioner -Defended thousands of clients accused in federal, state and local municipal courts of charges ranging from capital murder to minor misdemeanor traffic offenses. Tried over 75 jury trials, in excess of 200 bench trials, and argued regularly at the Eighth, Ninth, and SixthDistrict Courts of Appeals of Ohio on behalf of the criminally accused. I have lectured to colleagues on behalf of the Ohio Attorney General's Office, to Cleveland City Council subcommittees, and to practicing attorneys on criminal law topics ranging from arrest, search, and seizure issues, and interrogation procedures, to stalking, domestic violence, and DUI law developments. I have defended those accused in numerous "high profile" cases garnering daily media attention, as well as defended prominent local area businessmen, doctors, lawyers and other professionals. I have been a member of the Criminal Justice Act Panel list of lawyers for federal appointments by the Federal Judiciary for more than 20 years. I am past President, and continue to serve on the Board of Directors of the Cuyahoga County Criminal Defense Lawyers Association.
July, 1990 – February, 1996
CITY OF CLEVELAND – OFFICE OF THE PROSECUTOR
Assistant City Prosecutor – Prosecuted entire criminal docket for individual municipal judges. Tried over 250 bench trials, 10 jury trials and regularly argued at the Eighth District Court of Appeals of Ohio. Researched and wrote §627.02(A) of the City of Cleveland Codified Ordinances and testified before the Ohio General Assembly on a related Ohio bill. Appointed instructor at the Cleveland Police Academy on domestic violence issues.
Legal Intern – Assistant to Chief Prosecutor on toxic waste dumping cases. Acting assistant prosecutor at pretrial hearings, and at temporary protection order hearings.
Law Clerk – Duties included drafting of motions and briefs, witness interviews, second chair at trials, and case preparation.
LEWIS R. KATZ -Case Western Reserve University of Law
Research Assistant – Assisted the professor in the research and writing of his third edition of Ohio Arrest, Search and Seizure.
THE CUYAHOGA PLAN – Cleveland, Ohio
Investigator – Duties included the intake and analysis of fair housing complaints and audits to determine if probable cause existed to support the filing of Title VIII actions.
JOSEPH W. DEIMERT & ASSOCIATES – Cleveland, Ohio
Law Clerk – Duties included researching and writing interrogatories, motions, memoranda, briefs, and assisting at trials.
JONES, DAY, REAVIS & POGUE -Cleveland, Ohio
Corporate Paralegal – Extensive experience in drafting corporate documents, venture capital partnership start-ups, and corporate closings.
Professional Associations:
Federal Criminal Justice Act Panel
Federal Bar Association
Ohio State Bar Association
Cuyahoga County Criminal Defense Lawyers Association
Past President – 2009 – 2010
National Association of Criminal Defense Lawyers
Cleveland Council on World Affairs and Council on Foreign Affairs
CleveLawn – On Board of Directors for landscaping co. run by felons re-entering the community and looking for their first job, establish credit, etc.